Our garden signs make a lovely addition to any garden year round. Made of red oak or poplar and coated with stain and Thompson's Water Sealant to withstand the weather. A lovely garland wraps around which can be changed with the seasons. Signs can be made with one animal and a "welcome bone" or two different animals.


We specialize in making customized products.
We can create any breed of dog you request as well as horses, cats or any other animal.
Contact us
for further information.


You tell us:


How many cutouts

The breed or breeds you wish on your sign

The type of garland for your sign (ivy, spring, fall, holiday)
WE DO THE REST !!!

SOME EXAMPLES OF OUR FINE WORK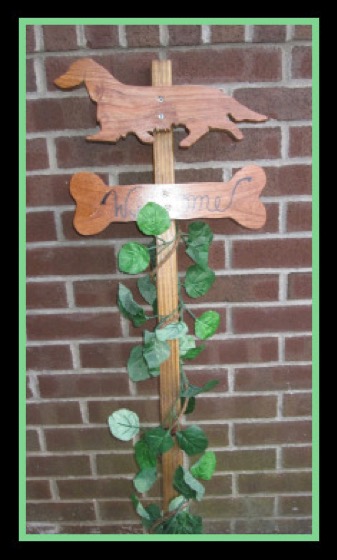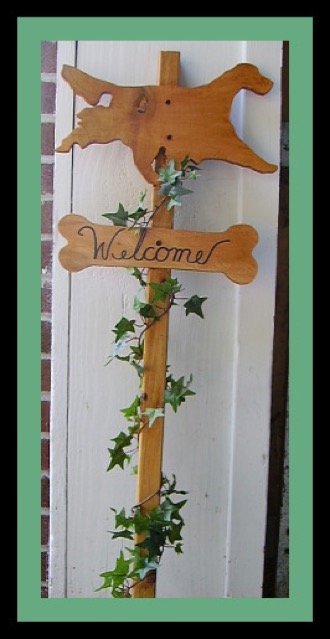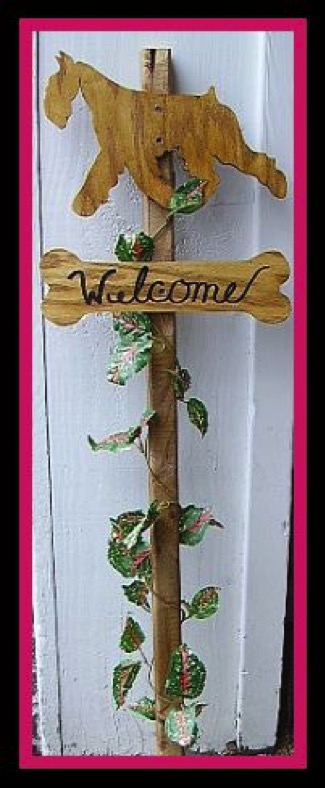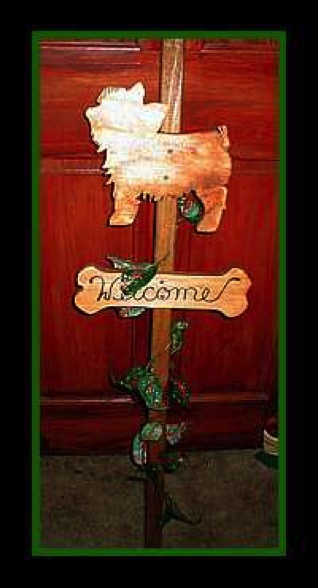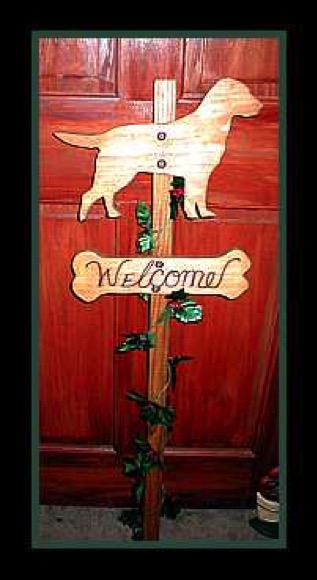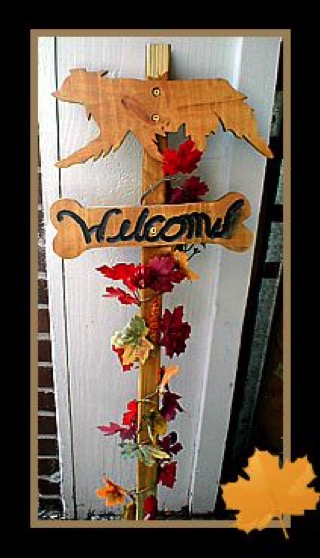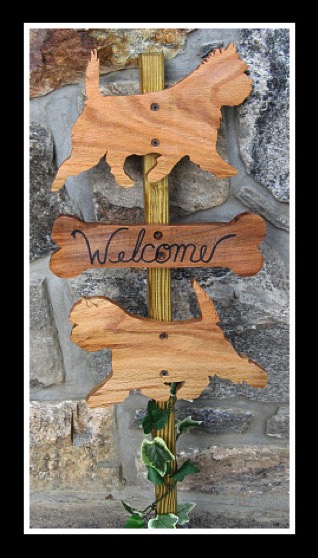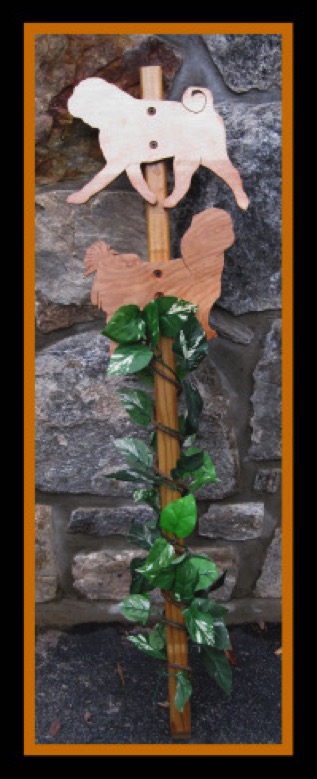 Standard Garden Sign $28.00 includes 2 wood cutouts (animal and bone or 2 animals). For each additional cut out $8.00.

Shipping $14.00
As with all handicrafts there may be a slight variation in wood or foliage.